I'm getting all prepared for Australia Day, which is on the 26th this month. I can't wait to spend all day in the pool and have a barbie & a few drinks! hehe.
I know there's a few aussie's on here, but for those who are not, Australia Day is usually spend by going to the beach, having a bbq or meat pies, playing backyard or beach cricket & drinking! haha.
Anyhoo, I was mucking around with my nail polish & thought heyy why not copy the flag onto my toe nails! haha, its much easier than doing it on my finger nails :P Beware if you do not like to look at toes up close.
Sorry that it looks quite messy, it looks a lot better from a distance for sure.
No Flash
Products:
The Rubi nail polish (base colour) is quite cheap & nasty, I purchased it from Cotton On but its the only colour like that I have, The red is Nicole By O.P.I OMB (Justin Bieber collection), the white & blue sparkle nail polishs are both from Phuket & the Sally Hansen X-treme wear in clear is for the top coat. I also used a dotting tool from ebay for the red parts of the flag.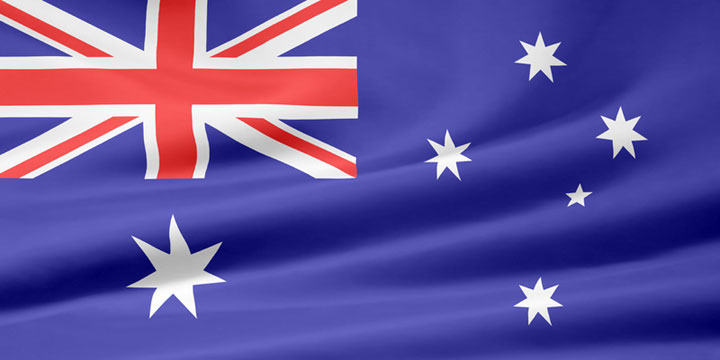 And of course, the flag.
Thanks for looking! <3 To all the Aussies out there happy Australia Day!